Choisissez une catégorie pour voir nos produits
OZ II
The OZ II camera offers unparalleled imaging technology and built-in lighting for 6" to 72" pipe.
The OZ II camera provides up to 40:1 optical/digital zoom.
Automatic iris and focus, as well as remote focus and iris control.
CUES "Light Enhancement Technology" eliminates the need for an external lighthead.
Easy operation at the controller allows the operator to change the sensitivity of the camera.
Spécifications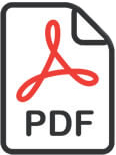 OZ III
OZ III produces the highest quality image to enhance the details of your CCTV inspection.
The OZ III optical zoom pan-and-tilt camera offers built-in directional field-replaceable lighting for 6" to 72" pipe.
Use the OZ III camera with the CUES steerable Compact Pipe Ranger (CPR) to inspect 6" relined through 48" sanitary and storm sewers.
OZ III connects directly to the CPR transporter with no exterior wires or cables.
Versatility at its finest! Use the OZ III with the CUES Compact Pipe Ranger, Pipe Ranger, Steerable Pipe Ranger, Ultra Shorty III, and WTR III transporters (adapter tube may be required).
Spécifications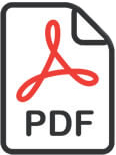 DUC
Digital Universal Camera - A High Resolution, Digital Side-scanning Camera
When used with our GraniteNet software, customers double their daily inspection footage.
The system can be deployed from both portable and vehicle-mounted systems.
Video is stitched via the CUES GraniteNet software digital processing module.
Flat images are available immediately following the inspection.
An expanded flat view is provided for additional detail with measuring capabilities.
Spécifications